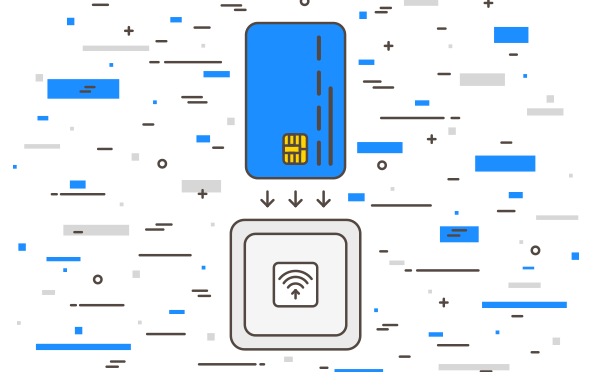 Contactless cards are the new mainstream in Europe. The country profiles of the Payment Cards Yearbooks provide the individual background of contactless cards and contactless POS/MPOS terminals by country, including card form factors and mobile contactless initiatives.
Lead by the UK, France, Turkey, Poland, Spain, Czechia and Slovakia, the rollout of contactless technology has gained significant traction in most of the European countries. Contactless card form-factors include NFC stickers, mini-cards, key fobs, HCE NFC and wearables.

In May 2016, Visa reported that 3 billion contactless transactions were made across Europe on Visacards and more than 3 million contactless payment-enabled devices with continued high growth rates. Contactless payments on VISA cards e.g. growing from 143 million transactions in April 2015 to 360 million in April 2016.

According to Mastercard, Mastercard or Maestro contactless cards or devices can be used at over 4 million merchant locations worldwide. In Europe, there are more than 10 countries with over 5 million contactless cards branded Mastercard in circulation for each of these countries, including Estonia and Iceland, which have recently been added to Europe's contactless map.

In addition, the domestic schemes in Europe have added a contactless function to their cards, including Germay (girocard contactless) and Denmark (Dankort contactless).

The contactless rollout of Apple Pay (2015: UK; 2016: Switzerland, France, Russia, Spain; 2017: Ireland, Italy), Samsung Pay (2016: Spain, Russia; 2017: UK, Sweden, Switzerland), and Android Pay (2016: UK, Ireland; 2017: Belgium, Poland, Russia) has started.

Supported by the international card schemes, the FinTechs Apple, Samsung, Google and PayPal have opted to support mobile HCE NFC payment technology combined with tokenization security.
The Payment Yearbooks give a market leading and comprehensive up-to-date picture of the payment services and card issuing, acquiring, and processing business within 43 countries plus pan European and Eurasian overviews and more….
The reports are recognised through the payments industry as the most authoritative source of cards and payments business information on the European and Eurasian payment markets.
The report comprises of 2 volumes – Volume 1 covers payments statistics of the 33 European countries and Volume 2 contains the Eurasian payments statistics on 10 countries. The European Payment Cards Yearbook 2016-17 and the Eurasian Payment Cards Yearbook 2016–17 are available to purchase as complete volumes or as individual country profiles.