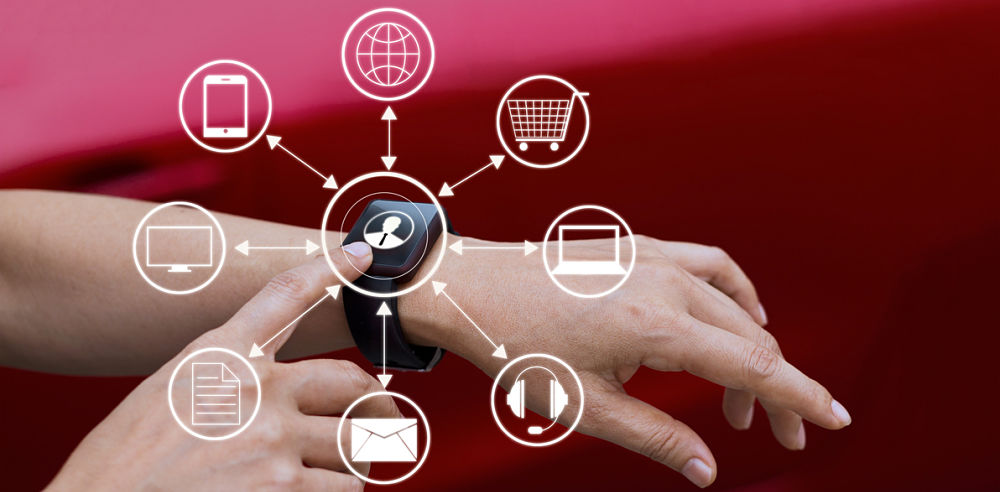 The burgeoning Internet-of-Things (IoT) ecosystem is growing by the nanosecond. Gartner estimates that there will be 8.4 million connected devices in 2017, a 31% increase from last year. One company that is stretching its IoT muscle is Nxt-ID (NXTD), an innovative tech company that introduced the world to smart wallets and has since expanded deeper into digital payments and IoT technologies. The company's key product lines also provide exposure into the travel and healthcare markets, as well as mobile security solutions, such as voice recognition, facial recognition, and identity authentication as well as biometric security solutions for prisons and hospitals.
NXT-ID recently released its preliminary financial results for the first half of 2017. Among the highlights include approximately $14.3 million in revenue, compared to just $80,795 for the same period last year. The company's revenue for the second quarter 2017 was approximately $7.6 million. Gross profit for the first six months and second quarter this year were approximately $7.3 million and $3.8 million, respectively. That's up from $3.5 million in the first quarter.
"The large increase in revenues from the same periods in 2016 are primarily attributable to the acquisition of LogicMark, which became effective on July 25, 2016, and company shipments of smart cards to WorldVentures," Nxt-ID Chief Financial Officer Vincent Miceli said in a webcast on August 2, 2017. Those two events also impacted the company's gross profit margins.
The company's operating income for the second quarter was approximately $0.7 million, down from $2.3 million the year before and from $1.1 million in Q1 2017. For the first half of the year, operating income was approximately $1.8 million. Operating expenses rose from $4.6 million in the first half of 2016 to $5.5 million for the same period this year and from $2.3 million in Q2 2016 to $3 million in Q2 2017. For Q1 2017, operating expenses were approximately $2.5 million.
Nxt-ID has a diverse product portfolio that now includes a digital payments technology, a smart card, and a personal emergency alert system. Here's more on the company's growing IoT importance.
Fit Pay: Digital Payments at the Drop of a Hat
Wearables is just one segment within the IoT landscape. From smartwatches to running shoes, the whole world is putting on high tech weather alert devices, heart rate monitors, fitness trackers, and beauty aids. As Fitbit (FIT) is to fitness tracking, Fit Pay is to payment making. Rather than providing the hardware device through which contactless payments are transacted, Fit Pay provides the underlying technology that makes payments possible for IoT and wearables devices. It licenses its end-to-end solution to device manufacturers who want to add payment capabilities to their products.
A wholly-owned subsidiary of Nxt-ID, Fit Pay already partners with two of the biggest names in credit card transactions: MasterCard (MA) and Visa (V). Last October, MasterCard announced its partnership with Fit Pay for creating payments-enabled devices, including wearables manufacturer Wearatec. In June 2017, FitPay announced a similar relationship with Visa.
Shortly after its Visa announcement, the company was introduced as the payment provider for one ring to rule them all. No joke, Token provides wearers a secure way to pay with credit cards, lock and unlock doors, and even rid the world of passwords by issuing wearers a secure Web authentication API.
"It gets our business in a position to deliver a quality service and expand on the ecosystem of tokenized payments," said Michael Orlando, Chief Operating Officer of Nxt-ID.

Token Launch Video from Token on Vimeo.
Token uses Fit Pay's platform to authenticate accounts and to enable contactless payments, reducing the possibility of fraud. But there are other benefits too. Imagine storing your frequent flyer or merchant reward program points on your finger, and forget about embedded computer chips.
Fit Pay has also announced a partnership with Sunrise Banks and N.A. Cascade Financial Technology Corporation to issue prepaid digital MasterCards.
"The obvious target are millennials," Orlando said. "It allows customers to preload value rather than pull a card out of their pocket."
The service will allow customers to add prepaid digital accounts onto specific devices they wear. This is particularly appealing for millennials, who have a higher adoption and usage rate for wearable devices and also prefer to use pre-paid accounts over credit account at a higher rate than other demographic segments. Orlando expects the service, as well as Fit Pay's core payment platform services, to be a new source of revenues for Fit Pay and affect Nxt-ID's upcoming financial results.
Fit Pay was named Startup of the Year in payments by Paybefore earlier this year. That should secure their place at the IoT table for some time to come.
Travel Smart With the flye™ Smart Card
As if smart wallets, smart rings, and smart payments weren't enough, Nxt-ID is flying close to the sun with smart cards. With half a million DreamTrips members in 30 countries, WorldVentures proved to be the perfect Nxt-ID partner.
The flye™ smart card looks like an ordinary credit card, or bank card. Unavailable in the U.S., the first cards were issued in Singapore. South Africa and Budapest soon followed. The company ended its second qualification period on July 21, 2017.
"From November 2016 to the end of June we shipped approximately 80,000 to 90,000 units," Miceli said.
The card consolidates credit card accounts for users, allowing travelers to hold as many as eight cards in one. A beacon notifies merchants that travelers are nearby so they can get ready for the point-of-sale and save users time. The card can be used at restaurants and other travel accommodation establishments, plus users can sync the card with their DreamTrips mobile app to earn reward points.
LogicMark
If you've fallen and can't get up, there's a new medical alert device in town. A smart one.
LogicMark is a subsidiary of Nxt-ID founded in 2006. The company sells patented two-way communication devices and personal emergency response systems (PERS). As baby boomers grow older, their families will appreciate knowing they are well cared for thanks to smart technology like FreedomAlert and GuardianAlert.
FreedomAlert can be programmed to call family members in case of emergency, and if the system can't get through, it will call 911. GuardianAlert calls 911 automatically at the push of a button.
"LogicMark is the largest manufacturer in the no-monthly-fee space," said LogicMark President Kevin O'Connor. "It's a better value proposition because it allows seniors on a fixed income to purchase the unit upfront payment and have the service they need."
O'Connor said LogicMark had the strongest first half in company history this year. Likewise, Q2 2017 was the strongest quarter in company history.
"We're launching a pilot program with a major retailer focused on mobile PERS," he said.
O'Connor is excited about being able to take advantage of Nxt-ID's expertise in technology development to stay ahead of the competition in the medical alert and PERS space.
The Future of Nxt-ID
Pereira said he was looking forward to seeing how Fit Pay and LogicMark revenues impact Nxt-ID's financial results going forward.
"We're optimistic about the second half," he said. "We have no more floating rate convertible instruments. They've all been fully converted. The next step is to refinance our $15 million in debt to save on interest." Nxt-ID hopes to have that accomplished by the end of the year.
---
In the interest of full disclosure, we call the reader's attention to the fact that Equities.com, Inc. is compensated by the companies profiled in the Spotlight Companies section. The purpose of these profiles is to provide awareness of these companies to investors in the micro, small-cap and growth equity community and should not in any way be considered as a recommendation to buy, sell or hold these securities. Equities.com is not a registered broker dealer, investment advisor, financial analyst, investment banker or other investment professional. We are a publisher of original and third party news and information. All profiles are based on information that is available to the public. The information contained herein should not be considered to be complete and is not guaranteed by Equities.com to be free from misstatement or errors. The views expressed are our own and not intended to be the basis for any investment decision. Readers are reminded to do their own due diligence when researching any companies mentioned on this website. Always bear in mind that investing in early-stage companies is risky and you are encouraged to only invest an amount that you can afford to lose completely without any change in your lifestyle. Equities has been compensated with cash, common shares and/or warrants for market awareness services provided.
DISCLOSURE: The views and opinions expressed in this article are those of the authors, and do not represent the views of equities.com. Readers should not consider statements made by the author as formal recommendations and should consult their financial advisor before making any investment decisions. To read our full disclosure, please go to: http://www.equities.com/disclaimer
Source: equities.com